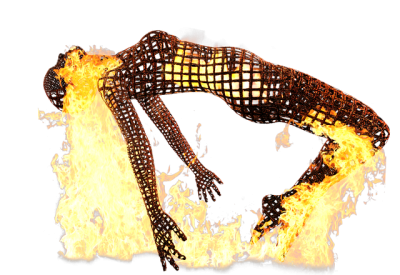 Few weeks ago a friend of mine (physiotherapist and osteopath) asked me to write an article about the importance of physical activity for the persons with back pain. I choose to publish it here in the section "Nutrition and wellness" since it is a subject that is common to many people and it is rich of contents  that can be used to improve our quality of life.
"All of us should have a goal to maintain the body balanced, stable and strong for a better daily life and for practicing favorite sport safely.
Unfortunately, we normally come to this conclusion only after having health issues, often resulting as low back pain that can be chronic (constant) or acute (due to some movement or event). Low back pain is a type of pain that many people (both female and male) experience in their life and that highlights as back pain – final segment of our spinal column.
Maximal incidence occurs at age 40 and 50; and about 80% of persons have experienced it at least once in a lifetime. It is not pathology but a sign of multiple pathologies: vertebral (malformations, malfunction or alterations in vertebral structure) or extra vertebral (incidents, infections, degenerating processes and rheumatic diseases); therefore we are facing different situations both for occurrence and solving strategy.
In case of acute low back pain, the process should be started by investigation and medical care, followed by rehabilitation process (sessions with the physical therapist). Once the patient is back on feet he should not be content just for resolving pain and suffering, but must work hard on rebalancing and re-establishing the body that worked for protection and compensation during the debilitation period; the process that body normally does in case of emergency. That means it is crucial to stimulate all body in order to make it synchronized and strong from the head to foot to prevent incidents to low back.
In case of chronic low back pain – constant pain without any risky event involved, the only way out is total body workout searching for better stability, shape and power.
The discussion on which physical activity is better to avoid the back pain has evolved significantly over the years and is still open. There are scientific researches, statistic studies and the new disciplines and theories still being worked out monthly. Few years ago, many doctors advised swimming as a solution to a row of physical pathologies. The benefits are proved by the researches and therefore it is true that the swimming pool does well for the back and all body. Although the patient must be able to swim technically correctly and to know which swimming style suits best otherwise you are having a risk to create more damages instead of benefits. I have trained more than one person who faced this issue. I use this example to point out that the priority is not only to choose the right physical activity but to be able to perform it at best, that makes the difference.
Lately, the disciplines like Pilates and yoga are widely appreciated and advised because they help to improve the strength of back and keep under control all body, also thanks to according respiration during the exercises (very simple concept that helps in case of low back pain). I have a great respect for those two disciplines and for some exercises and progressions I find them useful also in my methodology.
If a person temporary stopped his or her favorite sport type due to lower back pain should they leave the sport and exercise only specific disciplines to avoid the lower back pain in future? For me that's absolutely no. Any type of sport that is done technically correctly and according to functional load (not overloaded) is advised and will bring only benefits. No scientific research is still worked out to deny that. I trained and am still training many persons with passion to tennis who previously had some serious problems with lower back pain; instead they continued to play tennis and had a good time. Anyone who had pain issues can resume to run, ski, swim, play golf (…) and especially live each day of their life at best.
In my opinion if a person does sport two/three times a week on average, must include one additional training per week such as Pilates or yoga or even better – an individual session with a personal trainer who can work on sensitive body parts in order to improve flexibility, strength and balance between the muscles constantly.
And for those who do not practice any sport? The correct physical activity chosen is even more important. It is crucial to take care personally and work hard, if possible each day. The necessity to take painkillers or anti-inflammatories constantly in case of lower back pain to my mind is a sign of failure regarding our body; the movement is a very efficient medicine if done correctly and will improve the quality of life significantly.
I will show some very simple and efficient exercises in 4 strategic points (for each typology) that can be done daily to strengthen the low back. Although I advise firstly to do the exercises together with a professional physical trainer since the movements must be done correctly.
The goal of showing the exercises is to demonstrate how easy and fast (less than 20 minutes in total) it is to take care of yourself.
Joints mobility: it is essential to improve the range of movement in the area of pelvis but also of shoulders and neck to avoid back pain due to descending phenomena; this is the situation of people who work a lot in front of computer's screen
10 pelvis retroversion by breathing out and holding for 5 seconds the position with lower back laying on the floor
Core strengthen: improve the balance and quality of the back muscles by strengthening the abdominal ones; stimulating the muscle transverse abdominis (our posture abdominal) optimize the load distribution for the back both low (impact due to walking, running, change of directions etc.) and high (gravity force, carrying the bag, suitcase, child etc.).
The most efficient exercise, as start, is the frontal static plank that you can hold from 30 seconds till 2 minutes in case of well-trained body; 3 sets with 30 seconds rest between each set is a good activation
Legs strengthen: strong legs help to protect the back structure during the dynamic phases of everyday life
10 seconds holding the position with flexed knees (not more than 90 degrees) with back laying on a swiss ball followed by 10 squat movements for 3 sets; it can improve quadriceps and gluteus without involving the lower back
Flexibility: to gain muscle elasticity and flexibility means that you can move your body with more ease and avoid functional rigidity
Supine, extend a leg by fixing an elastic band around the fore foot in the way you can maximize the stretching of the posterior muscles of the limb. This position must be held between 30 seconds and 1 minute each leg
And be aware also how many daily actions can have a risk to the health of your back!
To know and be able to control movements of your body is the first objective to remain healthy always."
BIBLIOGRAFY
Biblioteca del Ministero della Salute, La nostra salute, 2013
Andorlini A., Allenare il movimento, 2013
Boyle M., Avanzamenti nell'allenamento funzionale, 2010
Kibler W.B., Press J., Sciascia A., The role of core stability in athletic function, Sports Med, 2006