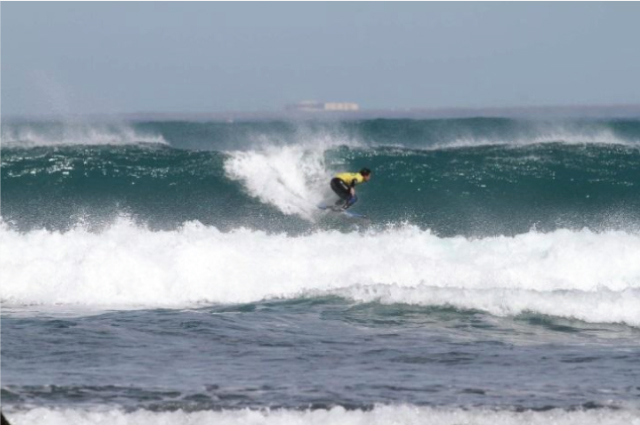 Riccardo (21/9/1993) is another guy that I train since he is very young; he always played tennis but also highlight predisposition for board sports – snowboard and skateboard.
One summer he goes to Fuerteventura for a holiday where he tries surf and falls in love with it.

He tells me that he will stop with tennis and wants to improve the most he can in surf, starting also a specific program with me in the gym. He never challenged in a contest till now so I can't talk about agonistic results, but the work we did together was an amazing experience to me.
I have never tried surf yet and I have never studied it before, so I had to document myself and set a specific program, using my experience and some intuitions.
The sensations and practical remarks of Riccardo, instead, gave me the chance to build a strategy of exercises highly specific that had the aim to reach the goals he asked himself anytime back from a surfing period.
I discovered a new and amazing discipline, that challenges so much physical abilities! It is a great opportunity to grow, make the working method richer and open mind.