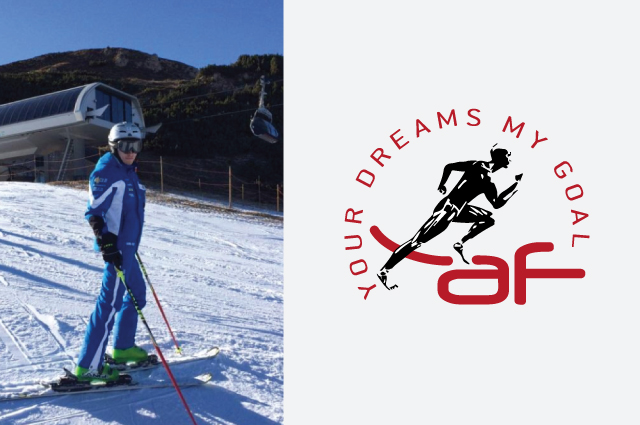 Marco is a guy born in 1996, in the last 5 years he almost didn't practice with the exception for his big passion: skiing. Since he was very young, he spends with his family the winter holidays and the most weekend possible in the mountains. Instead at home, till few months ago, he didn't find a real motivation for other kind of sport.

In September 2016 he asks me to start a training program because he decided to try to attend the Teachers Ski School of Alto Adige (Italian region) and he knows that he has a physical gap to solve to be able to pass a hard selection like that.
The way he faced was pretty hard because his starting point was very weak, but the motivation and will can push someone beyond his limit and today (after less than one year of training) I can say that Marco is able to do anything with skis on the snow.
The first aim of my work with me was about building his body balance and stability which were very poor. Once we adjusted the bases we started to build his muscular structure first free weights and then adding loads. This summer we are still working hard, focusing on explosive strength that should prepare at best him for the next selection for the Teachers Ski School next winter.
It was essential to Marco, parallel with our workouts, to do a routine program at home, with daily exercises thought for consolidating or improving some of his specific abilities. He could reach so big and fast results because of his constant work and believing in the process.