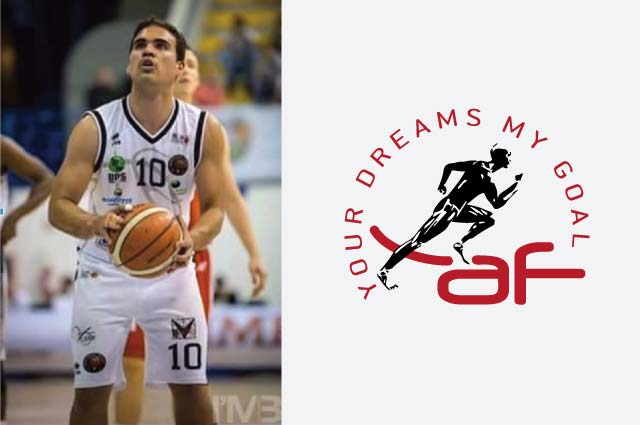 I wish any trainer can have the chance to grow up a boy step by step, from the teenage (you can see the picture below) to the top of his career. It happened to me different times with tennis players and with Giulio Mascherpa, who started training with me during the period he run two sports (basketball and tennis). When he decided to dedicate only in basketball, his family had the intuition to contact me for a personal training, with the goal to build an athletic shape that wasn't his strength point at the time!

His determination and huge fire in going over his limits to reach his sport dream conducted him to unbelievable improvements. Since he is 14 years old we spend every summer working hard, in the last 5 years twice a day. All this time together made me able to build his shape from zero and grow my profession and passion also in basketball. We still keep going with one workout in gym and one on the court (where we worked on specific movements and ball handling but also on shooting and his offensive skills) because even if he is 25 years old Giulio, and myself are still very curious to see where we can arrive…
He won the under 19 Italian title with Pallacanestro Pavia, then he started his senior career from the 6th category, passing by three amazing years in B league; after that time he played in the A2 league with Tortona, reaching the second place in the regular season and the quarter finals of playoff, collecting the average of 14' minutes played and 4 points scored. Last year he started the season with Bergamo Basket, still A2, showing great play and making the difference when on court; unfortunately he had few chances to play because coach's choice so in February he accepted the enthusiastic offer of the club of his city, Omnia Pavia (B league) where he immediately confirmed himself as one of the best scorers and players of the category. And this season we will be both together in the new championship for pushing Pavia at its best!