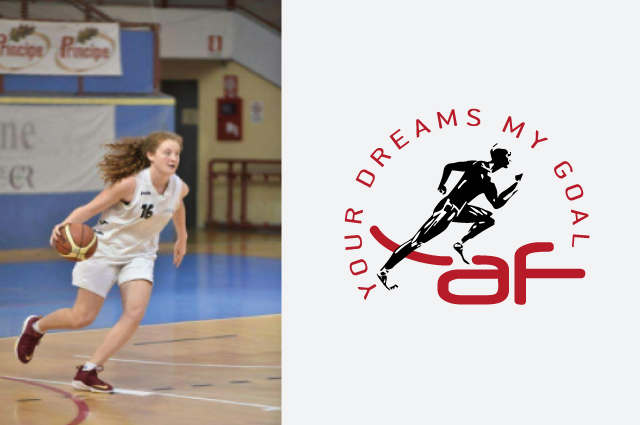 Carolina (6/2/2001) is a basketball player who left the team of her hometown to join Baskettiamo Vittuone in 2015/2016, a top junior club close to Milan and 1 hour far from Pavia. The sacrifice of going 5 times per week there is paid back with very good placements with her team in the past years; she is in the National Junior Teams since she is under 14. She is 183 centimeters tall and I train her since December 2016, with the goal to coordinate and stabilize her body, growth by many centimeters in the last year, and to start a strength program which can prepare her to be ready for a more and more physical basketball that will find season after season.

During the last two years she reached the last 16 in the national championship under 18 and 4th with under 16 team of Baskettiamo Vittuone, being nominated in the best starting 5 of the competition.
Me and Carolina in the last two summers completed a daily program of 10 days (both in gym and on court), to arrive at her best condition to the training camps of the Italian team. In the 2017 the adventure with her teammates brought her to the European bronze medal in the under 16 championship in France! This year she participated to the pre camp of the World Championship under 17. Super experiences that will bring Carolina to the incoming very important season, since she just signed in A2 league with Castelnuovo Scrivia, a solid team that invests a lot on young players and is an important reality of the category. After the last year, when she very well behaved in B league, there will be a further step to do…and this girl has the determination and the skills to do it!