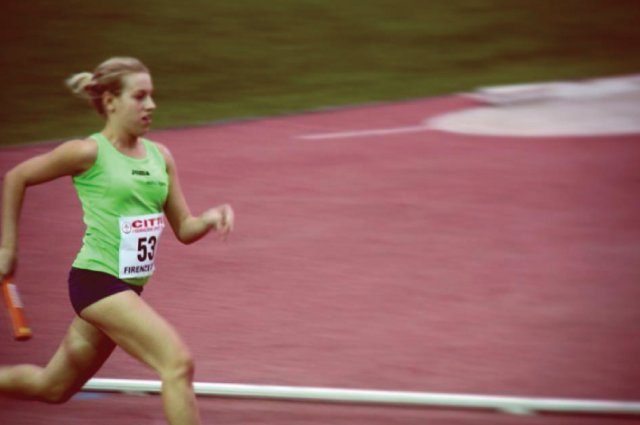 Track and field middle-distance specialist born the 4th of February 1995; in autumn 2012 his coach Alberto Colli suggested to Beatrice to start a postural and strengthen program to optimize her way of running since, in the final part of the competitions, she uses her trunk with no efficiency.
In my first workout with her, while testing, I see that Beatrice needs an intensive workout on core and posture (overall in the scapular crawler) and that she has important limits in dorsiflexion with her ankles. This limitation penalizes her in maintaining a good position of the trunk during running, overall in condition of maximum effort.
So we start a parallel work of mobility and functional balance once per week, because athletic trainings and school don't allow more time than this. Even one practice, constantly repeated and with a good plan can bring results!
In 2013 Beatrice reaches her best career goals, in junior category:
3rd at Italian Indoor Championship in Ancona, 1500 meters

4th at Italian Indoor Championship in Ancona, 800 metri

3rd at Italian Championship in Rieti, 800 meters
I still train Beatrice in the gym sometimes, even if now University life doesn't allow her to practice as before, to keep going and evolving the work we started together 5 years ago and that let her improve her performance and feel better.