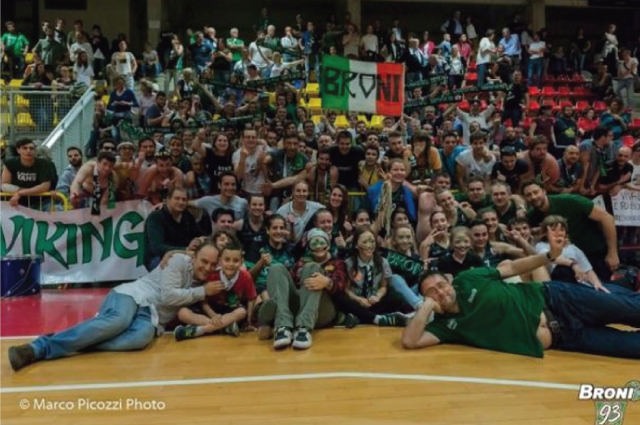 I have been the strength and conditioning trainer of the female basketball Team of Broni (A2 league) for two seasons.
Beautiful and very intensive experience that made me grow a lot and relate with the dynamics of a team. Managing a group of players with different physical abilities, technical, psychological and of role is a very big work!
Since the first season I set, after the pre season program, one weekly workout of conditioning (based overall on coordination, agility and speed) for involving and making sweat and fight  all the team together and two personal workouts, one for the strength and one for posture and stability to improve individually each player.
When you have to care about a team a very important condition to me is to support and watch it during all the games, to check the physical state and choose the details to work about during the week, for making the difference match after match.
The first year was, in my opinion, positive and we were eliminated at the first round of the playoff…the second year was unbelievable –perfect season with promotion in A1 league, win of the Italian Cup A2 and Lombardia for a total of 37 game won of 37 played! Even if the result looks smooth, every week we had to work hard with player and stuff also for solving the unexpected events that happen during a season. I feel very satisfied also for this aspect, not only for the results.
Unfortunatly I couldn't train and support the team in A1 league this year, but I will always carry this experience with all the improvements and emotions it gave me in those two years.