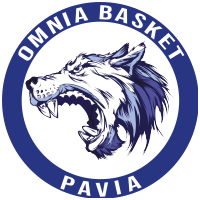 Since the season 2018/2019, I am the Strength and Conditioning Coach of Omnia Basket Pavia, a basketball team of the Italian Serie B. A new adventure that every year fascinates me and also makes me feel honored, because I received a call from the first team of my city.
Last season ended without having the chance to finish our championship because of the Covid pandemia. A real pity since the players reached a very solid team awareness and results were good, since they allowed us to stay in the first positions of the ranking. It was an experience rich of enthusiasm and improvement for me, the players were super professional and serious, we did a great job together.
During the first season I had the pleasure to train Fabio Di Bella (former captain and playmaker of Virtus Bologna and Italian National Team) and to keep going the work I am doing with Giulio Mascherpa for all the season long!