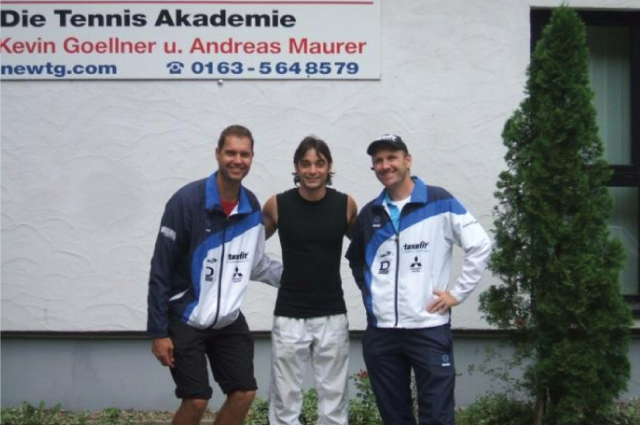 Every time I think about this experience I feel full of energy and confidence.
In the spring of 2005, tired of a working life in Pavia in which, during the first two years after my graduation, I worked too random and with low profit I decided I had to specialize myself in one branch. Tennis was my practiced sport since I was young and my favorite as trainer too; I also desired to have a foreign experience.
So I simply started a research on google, "tennis academy" and sent an email with my curriculum and a letter of presentation to each place I found on internet (about 100 all over the world). I didn't expect anything particular, instead I received 15 replies and three invitations for an interview. I did them and for any I was ok…I could have joined an Academy in Nice, for example but there I would have been only one of many trainers, so I decided to choose considering the quality of work (and not of weather) and I moved to Cologne, Germany, at New Tennis Generation Academy run by Andreas Maurer and Marc-Kevin Goellner (both former top 20 Atp, other reason of my acceptance)  as unique responsible of the physical preparation of the academy. It has been a year and a half of "flowering" to me, like professional because I learnt and gave a lot and like person because I had to jump in a new life in a country (with a language) that were unknown.
I trained male and female professionals and some of the best juniors of Germany (one of them, Oscar Otte is rising the Atp ranking and now is about 150), getting the trust of the coaches that sent me often with players to tournaments, also abroad (Croatia, Luxemburg, Belgium).
I was lucky in finding the right place at the right moment, but then one has to sweat a lot for them, and I guess I did my best about that. After one year and a half I decided to leave Germany and come back to Italy for using this super experience and build my professional career.